We are located on HWY 245 in North Grant and are approximately 10 kms from the town of Antigonish. We sit nestled into the beautiful country side and actively exist with neighbouring farms and facilities.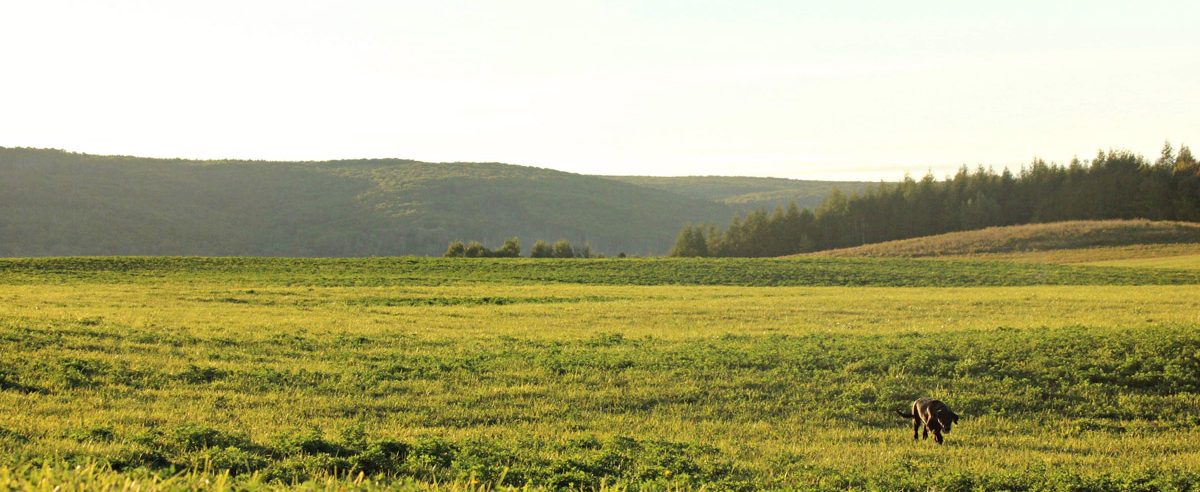 Our kennel offers the land and diversity for our labs to explore and live on, with direct river access and a 3km trail out back that is maintained lightly for our labs.
Frequently Asked Questions
Can we visit the puppies?
Visiting the kennel is not an option prior to adoption day as we want to make sure that our puppies are not at risk for catching any viruses that may affect their health. Therefore exposing the puppies before their vaccinations is something that we do not do.
As well, ask yourself these questions; When is the last time you pet a dog? Went to a farm? Were exposed to potential viruses or parasites? Was the last dog you pet up to date on his/her vaccinations?
Each family on the waitlist is provided a date and time for the adoption of their new lab. The times are in order of deposit which indicates the order in which the family will be picking their lab. First deposit is first pick, second deposit is second pick and so on. Furthermore, the puppies will not be individually picked prior to the adoption day unless decided otherwise by Riverbend.
Accommodations can be made for families out of province or who can absolutely not attend the kennel for their designated date and time.
It is encouraged that families attend in person.